Burnley have revealed striker Lyle Foster is receiving specialist care regarding mental health issues.
The South Africa international, who has scored three goals in eight games this season, "reached out for help", according to Burnley, who added they are doing "all we can to provide everything he needs to get better".
In a statement, the Clarets said: "On behalf of Lyle Foster and his family, they have asked us to share with you an update on Lyle's illness.
"Recently, Lyle let us know that he continues to live with issues around his mental wellbeing and has reached out for help.
"He is currently in the care of specialists – giving him the support and care he needs to help him back to full health.
"With the love and support of his family and everyone at Burnley Football Club we will do all we can to provide everything he needs to get better.
"We ask for your understanding and respect Lyle's privacy around this matter and will not be making any more comment until further notice."
Burnley boss Vincent Kompany added: "Lyle's been having issues with his mental wellbeing and, as a club, we've very quickly and naturally made the decision to fully support him and his family.
"We're obviously offering him access to all the expertise and clinical support that he needs.
"We are wishing him a speedy recovery and to be in a better place by the time he is ready to come back to us.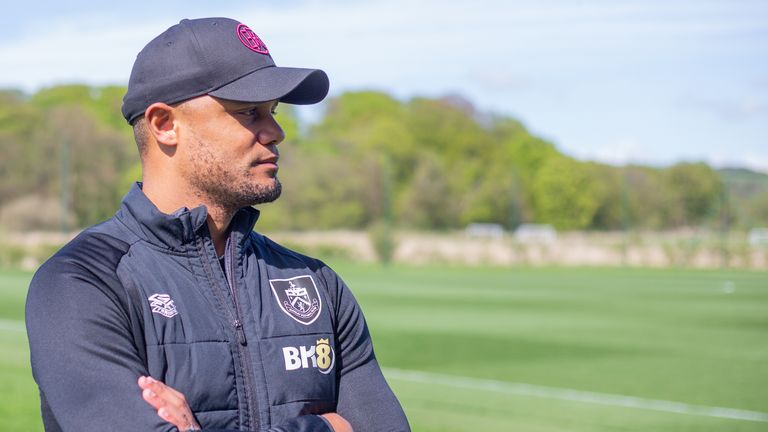 "We were very fortunate that Lyle had been very open with us and we were able to act as soon as he showed signs of how severe it was for him.
"Straight away, the entire support team in the club mobilised and made sure he could focus on his own recovery.
"In moments like this, you have to put the human first."
Foster joined Burnley from Belgian side Westerlo in January and helped the Clarets to promotion to the Premier League last season.
The 23-year-old revealed in the summer that he has had mental health issues since moving to Europe from his native South Africa.
Foster also previously thanked Craig Bellamy, who is on Kompany's coaching staff at Turf Moor and has previously discussed his own mental health problems, for offering his support.