Jurgen Klopp believes Liverpool's disallowed stoppage-time equaliser in their 3-2 Europa League defeat at Toulouse should have stood but admits he is "more concerned" with his side's poor display in France.
In the seventh and final minute of added time defender Jarell Quansah thought he had equalised but after a long delay referee Georgi Kabakov was advised to go to the pitchside monitor and he ruled Alexis Mac Allister had handled the ball, even though it had initially bounced up off his chest very early in the move for the goal.
"I only saw the video back now and for me it's not a handball – but how can I decide that?" said Klopp.
Liverpool were denied a late equaliser in their Europa League game in Toulouse after VAR intervened to rule out for a handball from Alexis Mac Allister

"Yes, the ball goes to the chest and I don't see contact with the arm, to be honest.
"Maybe they had a different picture than I had. It's pretty long ago before we score the goal, [I was thinking] 'where's the free-kick?'
"That's interesting, we could talk about that. I heard, I didn't see it, that there could have been a penalty for us in another situation, I don't know.
"Actually, I am a bit more concerned about [the fact that] I would have loved us to have played better, to be honest. That's my main issue tonight.
"In the end, we were intense, we threw everything in, but the problem is in a football game you have to make the decisive things in the right moment to do them right."
Should Quansah's goal have counted?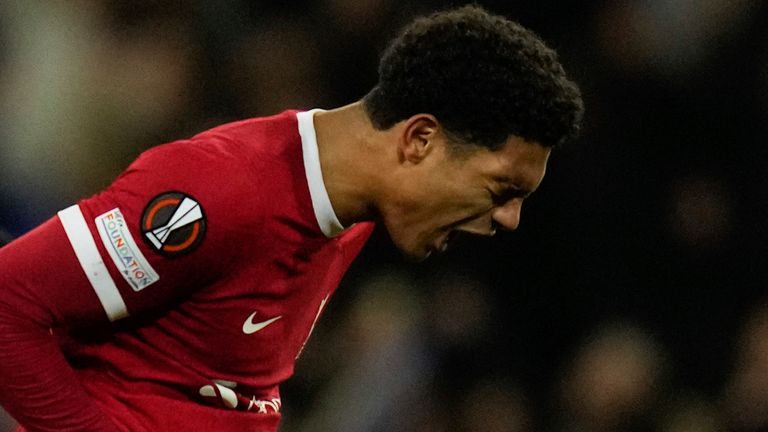 The decision to disallow Quansah's late equaliser for Liverpool seemed harsh – and may have been incorrect.
Mac Allister accidentally controlled the ball with his arm – which was close to his body – at the start of the move that eventually led to the defender's goal.
But IFAB laws state that an "accidental handball that leads to a team-mate scoring a goal or having a goal-scoring opportunity will no longer be considered an offence".
There's no doubt that Mac Allister did not mean to control the ball with his arm, and several players touched the ball before Quansah finished.
Klopp: Performance wasn't good enough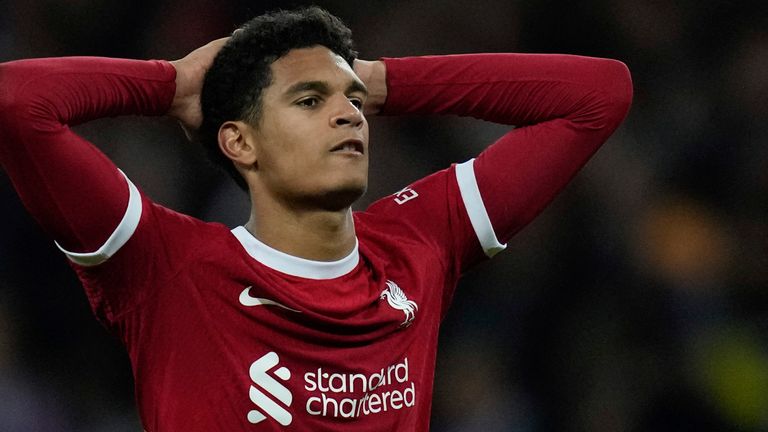 Liverpool conceded three goals in the defeat to Toulouse with the opener coming courtesy of Kostas Tsimikas' error as the left-back dawdled in possession.
"We cannot concede the goals we conceded again," added Klopp.
"The first goal can happen, but then it happened in the second half with similar situations: we were completely open, last line too deep, counter-attack.
"They scored five goals, two disallowed, and that is obviously then not good. Yes, the result is the opposite of good, but the performance was just not good enough.
"It was well deserved to lose because they won pretty much all the decisive battles. We had too many situations where we should have won the ball but we didn't.
"On top of that we gave the ball away easily at least twice – one was a goal, the other I am not sure if it was an allowed goal or a disallowed goal.
"Defending-wise it was just not good enough."